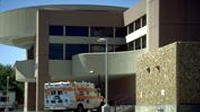 ECS has a long and successful history of providing services to large and small Healthcare enterprises.
Within the Healthcare community ECS' services usually fall into the following categories of:
Formatting existing paper and CAD building plans into a cohesive uniformed CAD facility floor plan database.
Surveying "campus" facilities and updating floor plans to "as-existing" conditions (capturing undocumented renovations and inaccurate plans).
Adding departmental data to CAFM dbases, linked/polylined to plans, enabling the client to generate allocation reports by department or utilization fields.
Reflected ceiling plans
Location of hoods and venting for laboratory areas.
Verifying allocated square footage is accurately stated.