AutoCAD®
Microstation®
Archibus™
FacilityCenter™
FIS®
FM: Systems™
Drawbase®
Aperture™
Key Benefits to ECS Drafting Services:
Access to Technology- We continually upgrade our hardware and software to the most current release, in order to stay on the leading edge of our industry technology.
Access to Capacity- Our professional staff can augment your existing Drafting and/or Facility Management Department... clients avoid the cost and the hassle of hiring, training, equipping, and supervising incremental staff to handle peak period workloads, or unscheduled demand.
Access to Experience- Since 1976, ECS has been at the forefront of the development and automation of graphics databases for facilities management and planning. With hundreds of millions of Gross Square Feet documented over the years (200 + million GSF since 1990, alone), our staff stands ready to apply that experience and expertise to your unique program requirements.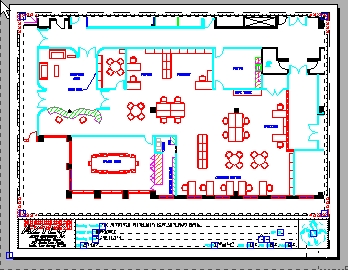 ECS Draftting Capabilties
Application of our skill sets and capabilities make sense to you and your organization, because we are CUSTOMer™ driven. Our solutions result in flexible implementations that are designed and driven by YOUR requirements and needs.
Multi-disciplined drafting services.
Drafting staff with an average of over 12 years experience using the latest technologies.
We can work from your sketches, layouts, marked up prints, field notes, aperture cards, diskettes, or virtually any other input.
ECS adheres to your standards and incorporates your symbology to produce high quality drawings.
Final drawings can be output on Vellum, Mylar, or digital files, or can be delivered electronically (email, diskette, cartridge, tape or CD-R).
More information on ECS' Services:
Drafting | Facility Database | Field Verification |
ASP & Hosting | FAQs