You supply the address:
25 Main Street
Anytown, USA 34455
We'll Gather the Field Data...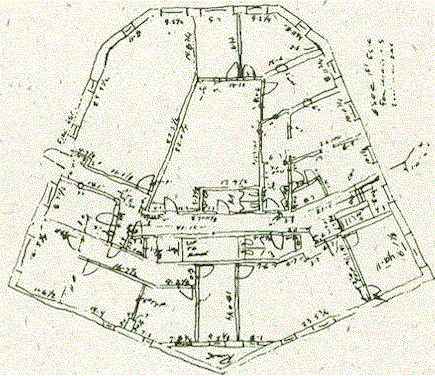 You Receive the "As-Built" Drawings!
Key Benefits to ECS Field Verification Services:
Validation of "actual" vs. "leased" space (this is valuable to both landlords AND tenants).
Inventory your physical assets (furniture, cubicles, data/voice jacks, etc.)
bullet Confirm your compliance to various government regulations regarding space and access.
Obtain an inventory of space relative to it's actual usage (valuable to agencies allocating space against Grant or Budget monies).
Plan or validate allocation of common areas to individual departments or profit centers.
ECS Field Verification Capabilties:
ECS field verification/surveying services have proven invaluable to managers with responsibility for inventories of furniture, equipment and space.
ECS capabilities can address the challenge of reconciling drawings and existing documentation to the actual field conditions.
Our staff has field verified in excess of 100 million square feet of offices, laboratories, universities, trading floors, refineries, and service stations.
Information gathered is used to develop accurate "as-built" drawings, CAFM/CIFM and relational databases for all disciplines, including:

Floor Plans
Partition Plans
Furniture Plans
Equipment Plans
Reflected Ceiling Plans
Power, Telephone & Signal Plans
Cabling Plans Personnel Plans Plumbing Plans
HVAC Plans Process Piping Plans
Site Plans

More information on ECS' Services:
Drafting | Facility Database | Field Verification |
ASP & Hosting | FAQs